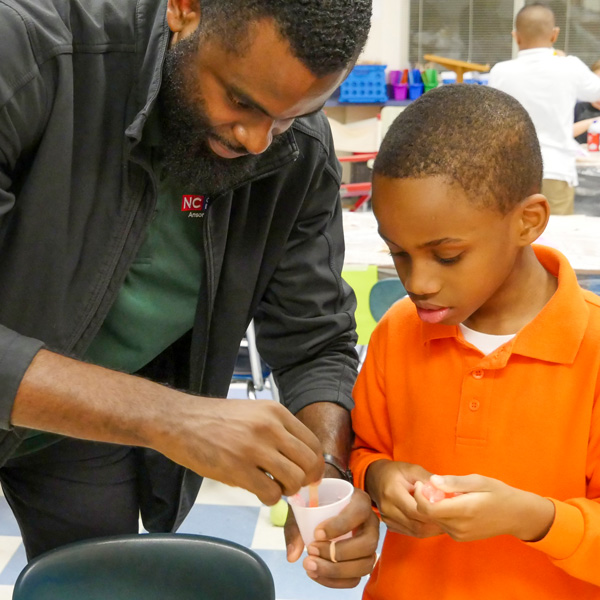 NC 4-H will be at NCHE Thrive! Homeschool Conference 2022
Check out our booth and join in on workshops at the NCHE Thrive! Homeschool conference.
We are hosting 2 conference workshops:
The Busy World of Bees  Elementary Curriculum
Session 2: 4:00 pm, Thursday, May 26. Room: Conference 2
Engage youth in celebrating bees and their pollinator allies and build an understanding of the benefits that bees and other pollinators provide to humans. The Busy World of Bees explores different types of bees, their structures, and functions, as well as how they forage for food, pollinate plants, and the many ways bees share information. Students will study life cycles, the different types of bee homes, and ways to protect the environment for bees. In a series of seven lessons, students will discover that the bee is one of nature's wonders.
Microbes on My Mind Middle School Curriculum
Session 5: 12:30 pm, Friday, May 27. Room: Conference 2
As you are reading this you have already come in contact with millions of microbes. Even though you cannot see them, they are all around you.
Did you know that there are tiny organisms that are all around you, on you, and inside you? These tiny organisms are called microbes. Microbiology is the study of microorganisms or microbes, which are very small organisms that cannot be seen with the human eye. In today's society, much of the research in the microbiology field focuses on biochemistry and pathology. Many microorganisms are what are known as pathogens or disease-carrying microorganisms, BUT not all microbes are pathogens! Some microorganisms are good guys and are necessary in our world.
Booth Activities:
5/26
2-3:30 PM – I Love My Skin! Make a bracelet that changes in the sun.
5-6:30 PM – Honey taste-testing activity. Which one is your favorite?
5/27
10:30 AM – 12 PM – What do cows eat? Find out and take home a treat.
1:30 – 3 PM – Pizza Garden Fun activity. Make a basil seed necklace.
5 – 6:30 PM – Brain science activity. Make a model of the brain out of playdough.
5/28
10 – 11:30 AM – Make some noise!