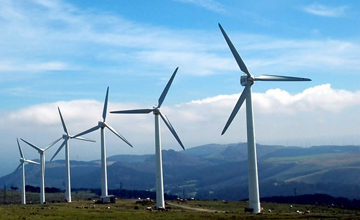 Duration
45 min (with hot glue gun, or overnight for glue to dry)
Category
Grab-and-Go STEM
Wind energy is a clean, renewable resource that is useful for energy production. Youth will explore the idea of wind energy and Newton's 3rd Law of Motion in this STEM Grab and Go by creating a car that is powered by the wind from a balloon.
NC Standards
1.P.1 Understand how forces (pushes or pulls) affect the motion of an object.
3.P.1 Understand motion and factors that affect motion.
5.P.1 Understand force, motion, and the relationship between them.
8.P.2 – Explain the environmental implications associated with the various methods of obtaining, managing, and using energy resources.