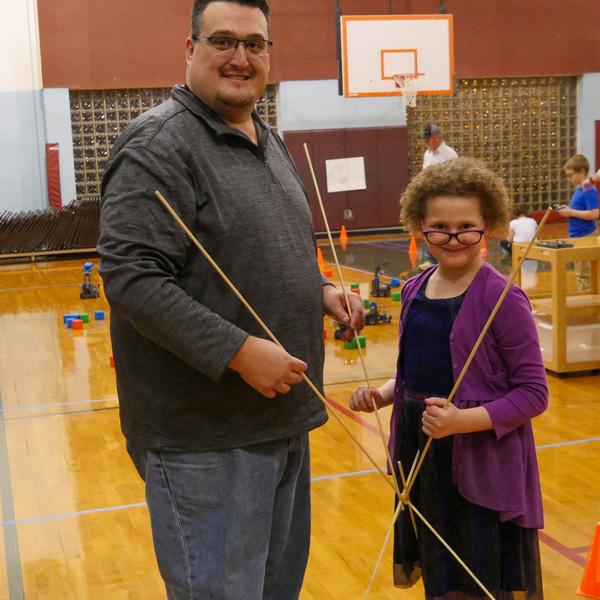 Welcome to NC 4-H's Curriculum Space!
We are so glad that you choose to visit our site. This website provides educators and 4-H volunteers with high-quality, research-based educational materials for youth aged 5 through 18. All of our materials:
Are designed by content area specialists from North Carolina State University and North Carolina A&T State University
Feature the most up-to-date, cutting-edge research available
Undergo a rigorous vetting process, including field pilots and revisions
Are aligned to North Carolina and National K-12 educational standards
Check out the For Educators pages to explore our materials.
Educator Resources
Welcome to our hub for virtual learning content. We have a wide variety of online materials and activities that are matched to a 4-H Curriculum or content-based experience. Below is a sample of what we offer. Visit our For Educators page to learn more.
Frequently Asked Questions
Testimonials
This has been a strange year to say the least, but 4-H curriculum definitely helped get me through! I have always been a very hands-on project-based learning type classroom teacher and using 4-H curriculum as my guide, I was able to still provide that kind of experience to my students during remote learning! JMG/LIT, Winged Wonders, and Vermicomposting helped me connect to my students and keep them interested even if they could not be there in person. Plus it was a great way for me to explore my own teaching methodology since the leader's guides were so well laid out with detailed lessons, standards, background information, and student pages. The best part is that when students return for in-person instruction, they will be able to jump right in with hands-on projects using what they learned remotely with 4-H curriculum. My amazing local 4-H agent (Sally Dixon) helped me plan for using the curriculum as well as providing training and materials to help bring the curriculum to life! She was always there to help me work through issues that popped up and made sure that any adaptations I made for remote learning still held up under the tenants and requirements of 4-H. Thank you, 4-H for helping me stay calm and focused in a time of chaos and uncertainty!