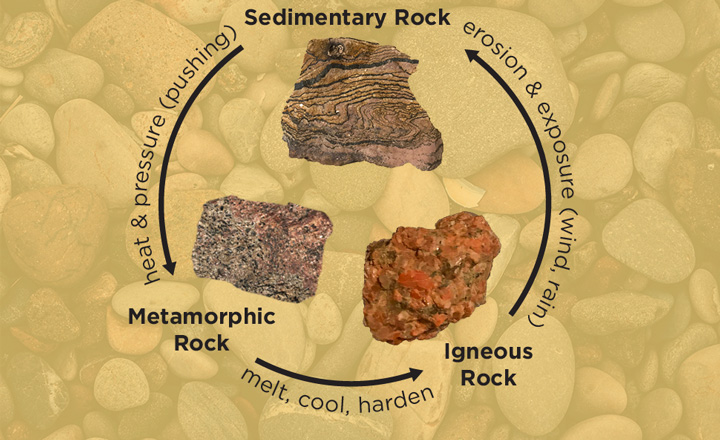 Duration
Approximately 45 minutes - 1 hour
Geology is the study of the Earth and one of the most important topics young scientists can learn. In this Grab and Go, youth will create their own edible rocks while exploring geology.
NC Standards
3.E.2 Compare the structures of the Earth's surface using models or three-dimensional diagrams.
4.P.2.3 Classify rocks as metamorphic, sedimentary, or igneous based on their composition, how they are formed, and the processes that create them.
4.E.2 Understand the use of fossils and changes in the surface of the earth as evidence of the history of Earth and its changing life forms.