At North Carolina 4-H, we believe in Learning by Doing, wherever you happen to be. We work with specialists from NC State and NC A&T Universities to develop experiential STEM learning for youth ages 5-18. Our lesson plans and units are designed to be flexible in order to meet a wide variety of educational needs and learning environments, from virtual enrichment components to quick "Grab and Go" lessons, to fully developed interdisciplinary units aligned to North Carolina and national K-12 standards. We even offer, comprehensive research-based programs to help youth lead healthy lifestyles.
If you are located in North Carolina, including the Eastern Band of Cherokee Indians, partner with the 4-H agent in your county for direct, no-cost educational support. If you are outside of North Carolina, contact the NC 4-H office at nc4hcurriculum@ncsu.edu for more information.
Virtual Resources
Our collection of Virtual Resources features online lesson plans, downloadable materials, and virtual activities, all aligned to the North Carolina and national K-12 standards. Our units provide teachers, club leaders, and other 4-H volunteers with a road map to teach age-appropriate, research-based STEM, healthy living, and civic engagement through experiential and project-based design. Facilitators can use our Virtual Resources to enrich content and reach all learners through multimedia tools like videos, interactive games, and accessible PDFs. 
Browse our entire collection of Virtual Resources now.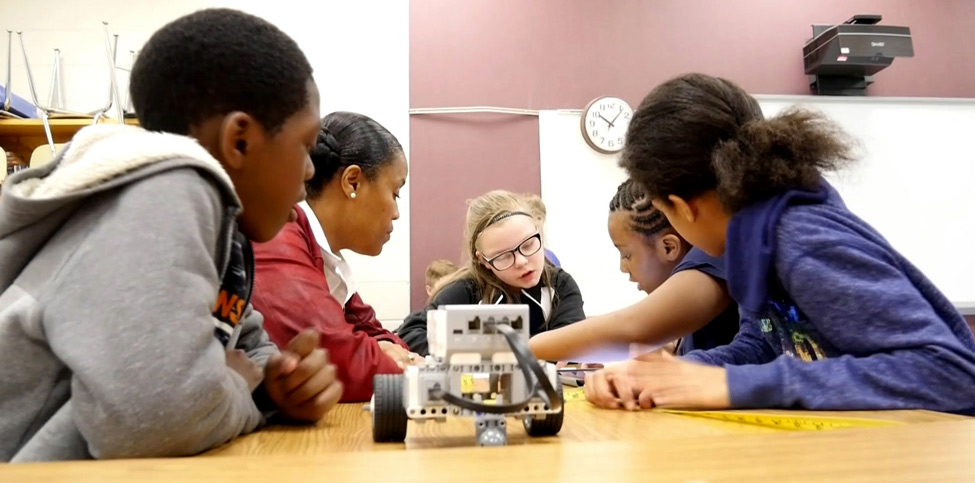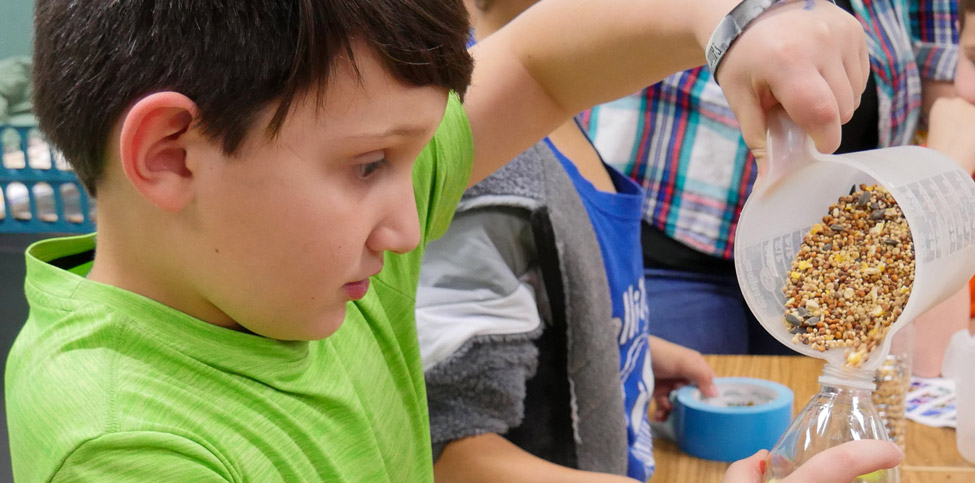 Grab and Go's
Need a one- or two-day lesson? Grab-and-Go lessons are 45 to 90-minute educational lessons designed to integrate into your regular instruction or club activities. Each Grab-and-Go can be used as a stand-alone experience or as a supplement to other curriculum. Most materials for grab-and-go lessons may be found around the home, making them a great way for youth to take the learning home. These activities are aligned to the NC and National K-12 educational standards
4-H Curriculum
NC 4-H curricula include a series of 6 or more lessons that focus on a research-based content area. All NC 4-H curricula are aligned to the NC and National K-12 educational standards.
NC 4-H Curricula are available for use by working with your NC 4-H agent. If you would like your own hard copy, or live outside of North Carolina, select NC 4-H titles are available for purchase through UNC Press.
Your purchase helps ensure that our curricula will stay current with state and national educational standards as well as provide additional curricula materials locally to North Carolina 4-H agents, youth, and volunteers.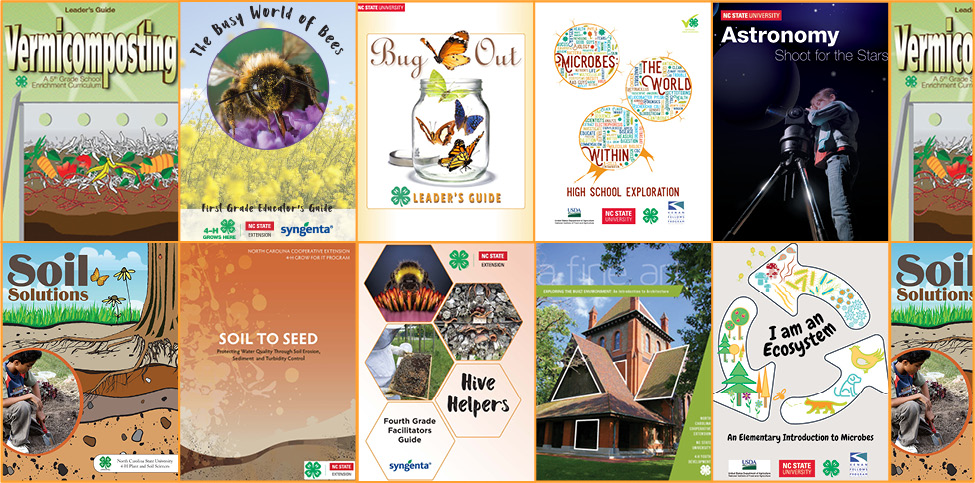 We are always adding new content!
Sign up for our newsletter and get updates. We will not share your email address and we will not spam you with a lot of emails.
Your email address has already been added. Thank you!