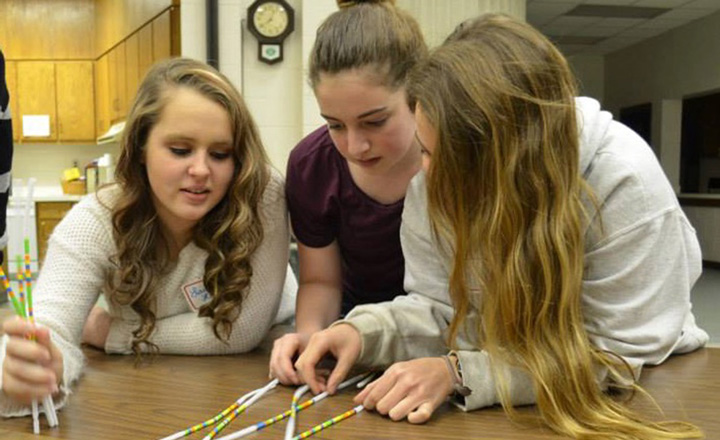 Introduction "Microbes: The World Within – High School Exploration"
The unseen world of bacteria, the microscopic kingdom of life, has an enormous impact on our everyday lives. This series of lessons and activities seek to provide participants with an interactive look at the microbial world from a variety of approaches.
First, participants are introduced to the amazing breadth of this group as they become familiar with the distinguishing characteristics of some representative bacteria that are commonly found in association with humans. Then participants are introduced to the increasingly important concept of the microbiome – the populations of bacteria that inhabit all of our bodies and that contribute to health as well as disease.
Next, learners investigate the mechanisms by which the human body keeps any harmful invaders at bay, both by external protective means as well as through cellular armies that attack pathogens.
The importance of public health organizations and surveillance is demonstrated as learners discover how infectious diseases are tracked and how epidemiologists function to control outbreaks.
Participants then step into the operational world by modeling several tools currently available to scientists for identifying bacteria at the molecular level. Participants model gel electrophoresis of DNA molecules as well as DNA sequencing strategies that are on the cutting edge of research.
Environmental factors that can affect the growth of bacterial populations are explored in the next lesson. These tiny organisms reproduce very quickly, which can give them an edge when it comes to growing large populations very fast.
Finally, participants can practice several essential lab techniques that are mainstays for anyone seeking to work in a research or lab environment. These hands-on skills are highly desirable in today's technical workplace. Careers in microbiology can become more appealing through participation in the curriculum.
Age range: 13-18
Grade level: 9-12/High School