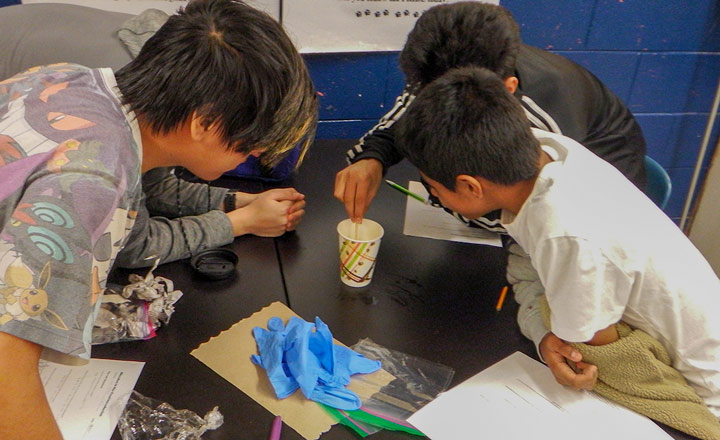 Introduction "Microbes on My Mind-A Middle School Perspective"
As you are reading this you have already come in contact with millions of microbes. Even though you cannot see them, they are all around you. This unit gives middle school participants an insight into just what those tiny microbes are and where they can be found.
In this unit, participants will discover the role microbes play in our bodies, our ecosystem, and our food. The activities provided will make it easy for the facilitator to explain the impact microorganisms have on humans in an interactive and engaging experience. These lessons are designed to encourage curiosity, resilience, and cooperation in our learners that will allow them to develop an understanding of the relationship between food safety, microbiology, and diseases, as well as the careers associated with microbiology. Participants will make connections between their existing knowledge of microorganisms, human health, and potential career paths related to this topic.
Through the activities in this unit, participants will deepen their understanding of microbes in history, where they can be found, how to prevent the spread of microbes on them and in their food, and how certain careers have advanced to provide a better understanding of microorganisms. Participants will walk away knowing that microbes are a part of their everyday life and that not all microbes are harmful, but some can also be beneficial.
Middle school participants will address some of the misconceptions surrounding microbiology and gain a better understanding of how important microbes are in our ecosystem. Participants will gain an understanding of the importance of food safety and the precautions that need to be taken to keep their bodies healthy and protected.
Age range: 11-15
Grade level: 6-8/Middle School